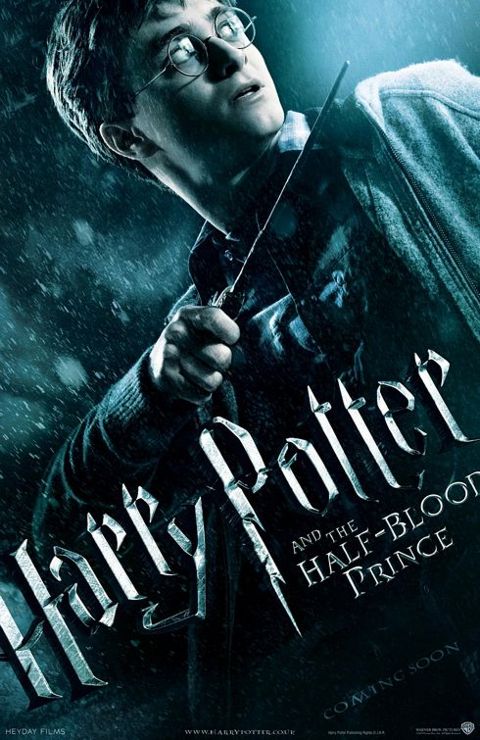 I saw "Harry Potter and the Half-Blood Prince" yesterday and as can be expected it was good. My main problem with the movie though is that it just left me hanging! I haven't read "Harry Potter and the Deathly Hallows" and since I do enjoy the movies a lot don't plan on reading it until I've seen the last film. I know I've got it backwards but it's just more exciting to watch without knowing what's going to happen next. I do love reading but this time the film adaptations are just so good (despite minor scenes) that I don't think it would do a disservice to the book by watching the film before reading it.
Anyway, back to the "Harry Potter and the Half-blood Prince." What I liked about the movie (let's not discuss the story anymore because we all know it's good) is that it delivered. The CG was spectacular, a lot better than in the last movie "Order of the Phoenix" where we were introduced to Hagrid's giant half-brother, Grawp. Grawp was adorable but like the centaurs was obviously CG. In contrast I don't remember any part of the "Half-Blood Prince" looking unrealistic. Watching the film makes you think that everything is being shot as is.
The actors/actresses did not disappoint as well. The cast has obviously grown not just in age but in maturity in their acting skills. Those that stood out to me were Tom Felton (Draco Malfoy), who was able to embody his very conflicted role, Rupert Grint (Ron Weasly), though I must be biased because Ron is my favorite character, and Frank Dillane (older Tom Riddle), who just sent shivers down my spine…he was so creepy! Daniel Radcliffe (Harry Potter) did a good job as ever showing as Harry growing to be more than a boy. Others who did not stand only because in relation to their own achievements as actors (they always do an excellent job) are Helena Bonham Carter (Bellatrix), Alan Rickman (Snape) and Michael Gambon (Dumbledore). Cutest character in this movie is the same one in the last movie – Luna Lovegood (played by Evanna Lynch). She's so cute I can't help but wish Harry would just hook up with her instead of Ginny.